El 
Festival de Cine de Berlín
dio a conocer los títulos seleccionados para su competencia oficial, así como su sección competitiva Encounters. 
18 películas han sido seleccionadas para la competencia oficial con nombres destacados que incluyen la última película de Christian Petzold Roter Himmel (Afire) , Margarethe von Trotta que dirige a Vicky Krieps en Ingeborg Bachmann – Journey into the Desert, o Philippe Garrel, quien regresa con una nueva película titulada The arado. 
El festival también reveló una proyección extra especial. El actor y cineasta Sean Penn estrenará un documental titulado Superpower, película que se rodó en Ucrania el año pasado al estallar la invasión de Rusia y sigue al presidente Volodymyr Zelenskyy.
La última película de Rebecca Miller, She Came to Me , protagonizada por Peter Dinklage, Marisa Tomei, Joanna Kulig, Brian d'Arcy James y Anne Hathaway, abrirá el festival. La película se proyectará como una gala especial de la Berlinale en el Berlinale Palast.
El festival también incluye la última película del cineasta israelí Guy Nattiv, Golda , protagonizada por Helen Mirren, Camille Cottin y Liev Schreiber. La película sigue las responsabilidades y decisiones intensamente dramáticas y de alto riesgo que Golda Meir, ex primera ministra israelí, enfrentó durante la Guerra de Yom Kippur de 1973. Mirren interpreta a Meir. Jane Hooks. 
Check out the full lineup below:
Special Screening
Superpower, Sean Penn and Aaron Kaufmann
International Competition
20.000 especies de abejas (20,000 Species of Bees)
by Estibaliz Urresola Solaguren | with Sofía Otero, Patricia López Arnaiz, Ane Gabarain, Itziar Lazkano, Sara Cózar
Spain 2023
Competition | World premiere
Bai Ta Zhi Guang (The Shadowless Tower / Der schattenlose Turm)
by Zhang Lu | with Xin Baiqing, Huang Yao, Tian Zhuangzhuang, Nan Ji, Wang Hongwei
People's Republic of China 2022
Competition | World premiere
Bis ans Ende der Nacht (Till the End of the Night)
by Christoph Hochhäusler | with Timocin Ziegler, Thea Ehre, Michael Sideris
Germany 2023
Competition | World premiere
BlackBerry
by Matt Johnson | with Jay Baruchel, Glenn Howerton, Matt Johnson, Cary Elwes, Saul Rubinek
Canada 2023
Competition | World premiere
Disco Boy
by Giacomo Abbruzzese | with Franz Rogowski, Morr Ndiaye, Laëtitia Ky, Leon Lučev
France / Italy / Poland / Belgium 2023
Competition | World premiere | Debut film
Le grand chariot (The Plough)
by Philippe Garrel | with Louis Garrel, Damien Mongin, Esther Garrel, Lena Garrel, Francine Bergé
France / Switzerland 2022
Competition | World premiere
Ingeborg Bachmann – Reise in die Wüste (Ingeborg Bachmann – Journey into the Desert)
by Margarethe von Trotta | with Vicky Krieps, Ronald Zehrfeld, Tobias Resch, Basil Eidenbenz, Luna Wedler
Germany / Switzerland / Austria / Luxembourg 2023
Competition | World premiere
Irgendwann werden wir uns alles erzählen (Someday We'll Tell Each Other Everything)
by Emily Atef | with Marlene Burow, Felix Kramer, Cedric Eich
Germany 2023
Competition | World premiere
Limbo
by Ivan Sen | with Simon Baker, Rob Collins, Natasha Wanganeen, Nicholas Hope, Mark Coe
Australia 2023
Competition | World premiere
Mal Viver (Bad Living)
by João Canijo | with Anabela Moreira, Rita Blanco, Madalena Almeida, Cleia Almeida, Vera Barreto
Portugal / France 2023
Competition | World premiere
Manodrome
by John Trengove | with Jesse Eisenberg, Adrien Brody, Odessa Young, Sallieu Sesay, Phil Ettinger
United Kingdom / USA 2022
Competition | World premiere
Music
by Angela Schanelec | with Aliocha Schneider, Agathe Bonitzer, Marisha Triantafyllidou, Agyris Xafis
Germany / France / Serbia 2023
Competition | World premiere
Past Lives
by Celine Song | with Greta Lee, Teo Yoo, John Magaro
USA 2022
Competition | International premiere | Debut film
Roter Himmel (Afire)
by Christian Petzold | with Thomas Schubert, Paula Beer, Langston Uibel, Enno Trebs, Matthias Brandt
Germany 2023
Competition | World premiere
Sur l'Adamant (On the Adamant)
by Nicolas Philibert
France / Japan 2022
Competition | World premiere | Documentary Form
The Survival of Kindness (Das Überleben der Freundlichkeit)
by Rolf de Heer | with Mwajemi Hussein, Deepthi Sharma, Darsan Sharma
Australia 2022
Competition | International premiere
Suzume
by Makoto Shinkai
Japan 2022
Competition | International premiere | Animation
Tótem
by Lila Avilés | with Naíma Sentíes, Monserrat Marañon, Marisol Gasé, Saori Gurza, Teresita Sánchez
Mexico / Denmark / France 2023
Competition | World premiere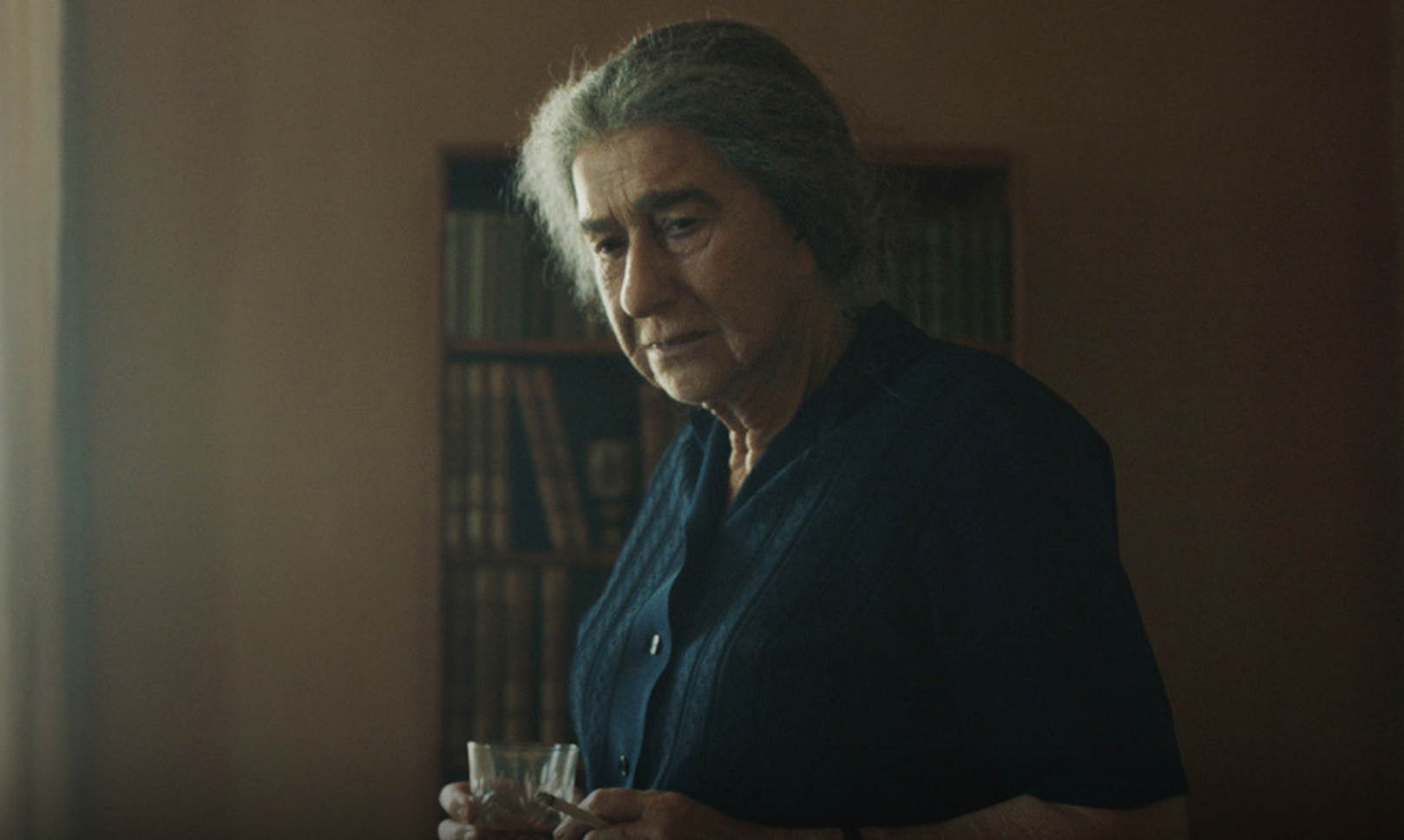 Encounters
The Klezmer Project, Leandro Koch and Paloma Schachmann
The Adults, Dustin Guy Defa
The Echo, Tatiana Huezo
Here, Bas Devos
In The Blind Spot, Ayse Polat
The Cage is Looking for a Bird, Malika Musaeva
My Worst Enemy, Mehran Tamadon
White Plastic Sky, Tibor Banoczki and Sarolta Szabo
In Water, Hong Sangsoo
Family Time, Tia Kouvo
The Walls of Bergamo, Stefano Savona
Orlando, My Political Biography, Paul B. Preciado
Samsara, Lois Patino
Eastern Front, Vitaly Manisky, Yevhen Titarenko
Living Bad, Joao Canijo
Absence, Wu Lang